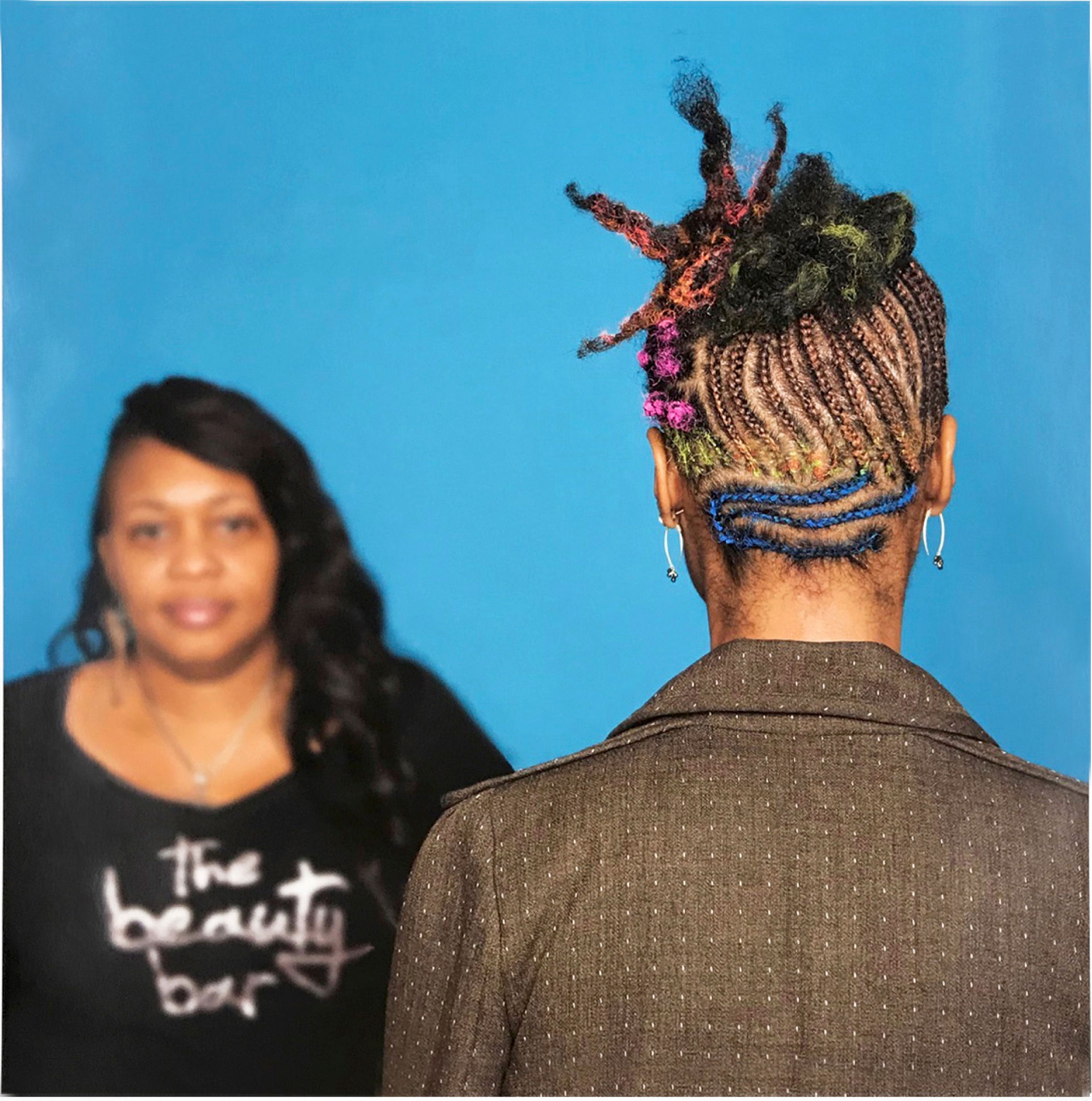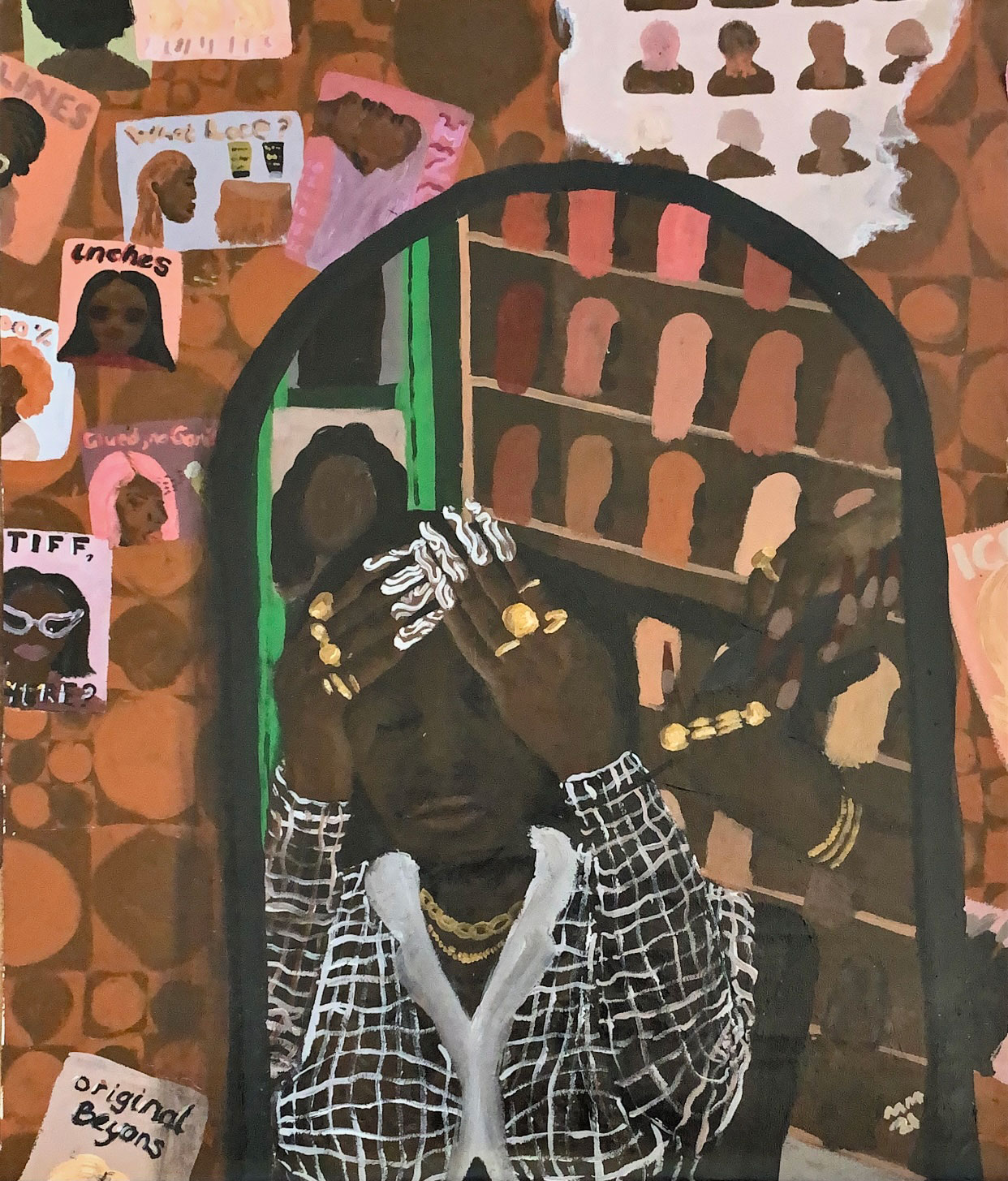 Hair Matters
is a collection of artworks and photographic works where hair is a prominent feature, operates as the subject-matter, is used as an artistic medium, or is represented.
Georgina Jaffee initiated the collection
, and as she is South African-based, artworks by African artists dominate this collection. However, as hair is a prominent and often politicised signifier of identity across cultures, it contains works by artists based in the United Kingdom, the United States, Holland, Chile and China. The artworks were selected based on their relevance to the collection, its focus and in relation to evolving conversations the works prompted.
Mary Corrigall points to some of the connections between the works in her essay
. This resulted in an eclectic collection that was driven by the content of the art. As such while works by well-known artists – from Hank Willis Thomas, Zanele Muholi, David Goldblatt, Athi-Patra Ruga among others – feature, so too are those by established mid-career artists, well-known photographers and young artists.
As with all art collections, Hair Matters, has evolved over time, but as the works were largely acquired directly from galleries, the subject-matter was guided by the concerns artists are pursuing presently. In this way the collection offers a snapshot – as is only possible with 54 artworks – of the ways artists are currently representing hair in their art or issues relating to it. Naturally, not all of the artist's whose works are in this collection set out to make art about hair per se – our interest in hair is simply a lens through which we have chosen to engage with their works at this time.
A number of series of archival photographic works by the likes of James Barnor (Ghana/UK), Kwame Braithwaite (US) and J.D. Okhai Ojeikere (Nigeria) are also included, as research suggested they were essential to a discourse on hair and how contemporary artists might be engaging with it. Some artists have directly referenced images by some of these photographers or were inspired by their work. As a result this collection of archival imagery, which also includes anonymously produced images for the well-known
Drum
magazine, offer somewhat of an historical context to this collection. Works by this group of photographers also present a counternarrative to some of the dominant ones relating to identity and the role of hair in shaping it.
We have shared some links to texts
relating to the ways in which hair has featured in Greek mythology to the manner it operated as a leitmotif in Victorian literature to articles written in the present day about the persistent politics surrounding hair in a racialised society.
As the collection grew, new acquisitions were determined by their relationship to the artworks it contained and also the degree by which they exposed different or more nuanced explorations of the social or political conditions tied to hair or, in some instatnces, a reprieve from the 'weight' of these readings. As such the significance of each artwork isn't only determined independently but is also relational. Common threads quickly emerged. However, we would like to leave it up to you the viewer, visitor to this site to craft your own connections.
We invite you to explore the myriad of conversations
all these talented artists have directly or indirectly relayed through their expression.
We entreat you to share
your own experiences, observations on this topic or the impact of some of the works in the collection.